Get the most out of your training!
When looking to book lessons, you will receive a free 20-minute assessment to be placed with the best instructor for you, to improve your game!
Our instructors work on everything from fundamentals to advanced baseball skills!
Call today to book a private lesson or assessment, because at Smith Brothers Baseball,
We Make Good Baseball Players Great.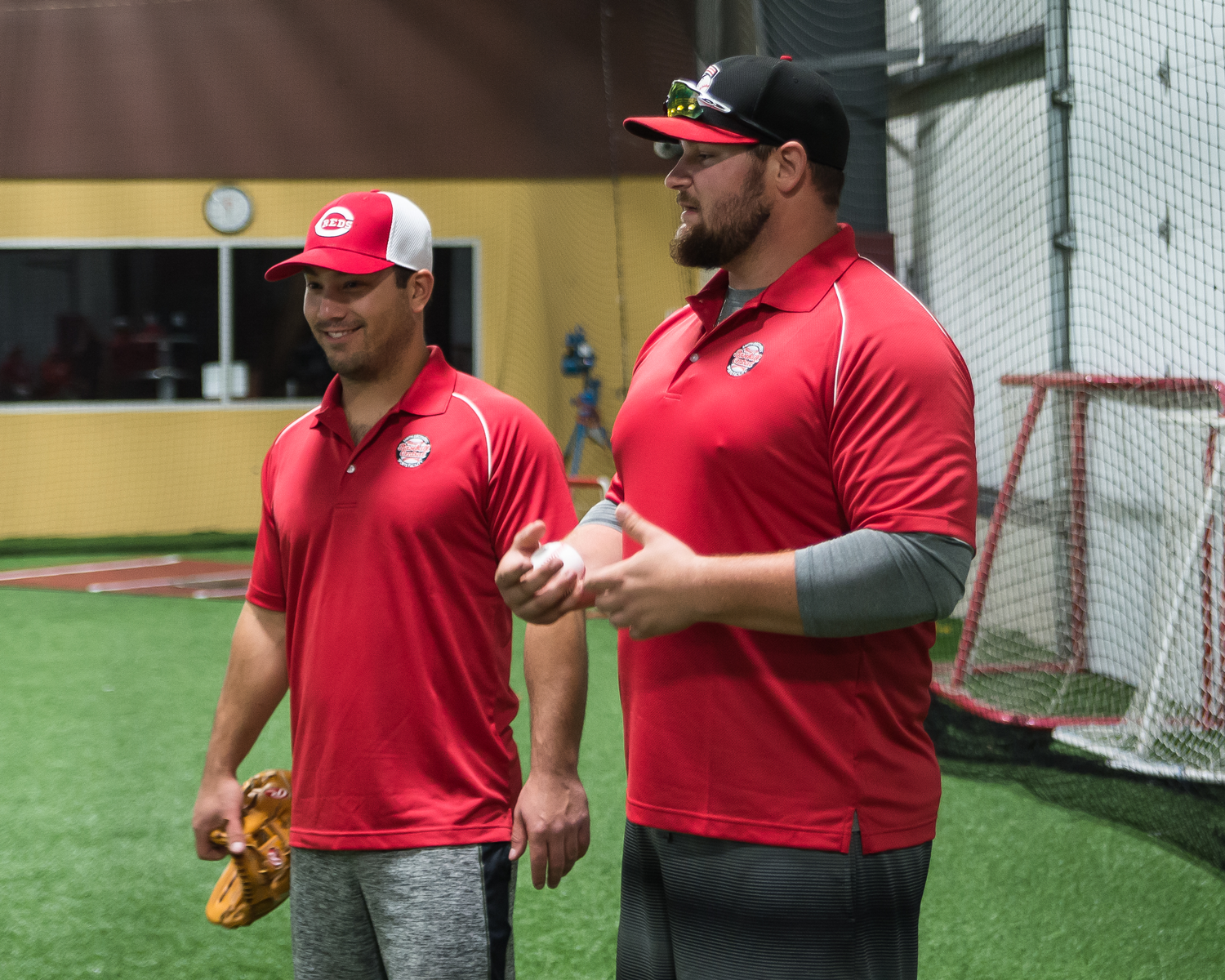 Meet the Instructors
Lesson Packs
5 Pack of Lessons
Participants have 8 weeks to complete the 5 private lessons
Same instructor every time, unless otherwise agreed upon
Valued at $245 – $445
Level 1 Instructor
Level 2 Instructor
Level 3 Instructor
Level 4 Instructor
Level 5 Instructor
10 Pack of Lessons
Participants have 14 weeks to complete 10 private lessons
Progress tracking sheets created and kept by coaches only and shared with players and parents at the end of the sessions to see progress made
Same instructor every time, unless otherwise agreed upon
Valued at $490 – $890
Level 1 Instructor
Level 2 Instructor
Level 3 Instructor
Level 4 Instructor
Level 5 Instructor
20 Pack of Lessons
Participants have 24 weeks to complete 20 private lessons
Progress tracking sheets created and kept by coaches only and shared with players and parents in the middle and at the end of the sessions to see progress made
Same instructor every time, unless otherwise agreed upon
Valued at $980 – $1,780
Level 1 Instructor
Level 2 Instructor
Level 3 Instructor
Level 4 Instructor
Level 5 Instructor
30 Pack of Lessons
Participants will have 36 weeks to complete 30 private lessons
Progress tracking sheets created and kept by coaches only and shared with players and parents in the middle and at the end of the sessions to see progress made
Same instructor every time, unless otherwise agreed upon
Valued at $2,070 – $2,670
Level 4 Instructor
Level 5 Instructor
6 Month Lesson Pack
30 lessons total

24 sessions paid for
6 lessons FREE

Online Player Profile
6 Month Facility Membership
Ability to bank sessions – all 30 to be completed in 6 months
Use of Hit Trax with lessons
Option to add Kirby for 3 sessions of mental work
SBBC Training Shirt
Valued at $2,245 – $2,845
Level 3 Instructor
Level 4 Instructor
Level 5 Instructor
1 Year Lesson Pack
65 lessons total

48 sessions paid for
12 lessons FREE
5 Personal training or fitness session

Online Player Profile
1 Year Facility Membership
Ability to bank sessions – all 65 to be completed in 1 year
Use of Hit Trax with lessons
Option to add Kirby for 10 sessions of mental work
SBBC Training Shirt and Hat
Valued at $4,390 – $5,590
Level 3 Instructor
Level 4 Instructor
Level 5 Instructor
One-Off Lesson Pricing
Please give us a call or email us to book a lesson assessment or one-off lessons with one of our instructors
Phone: 705-322-8420
Email: info@baseballcentral.ca