Elite Programming
Starting January 8th 2021
Elite Hitting
14-18 Yrs
42 Hours of Training
Fridays 6-7:30pm
Sundays 1-2:30pm
starts January 8th
Includes Athletic Monitoring, HitTrax usage and 6month SBBC Membership
$1600+hst
Register for Elite Velocity as well and receive a 15% discount off Velocity Training
Call 705-424-0427 to register for both programs.
*Payment Plans Available*
This hitting program will take hitting to an elite level. Including more in-depth hitting drills working on: power, lower body, hips, mechanics, and much more.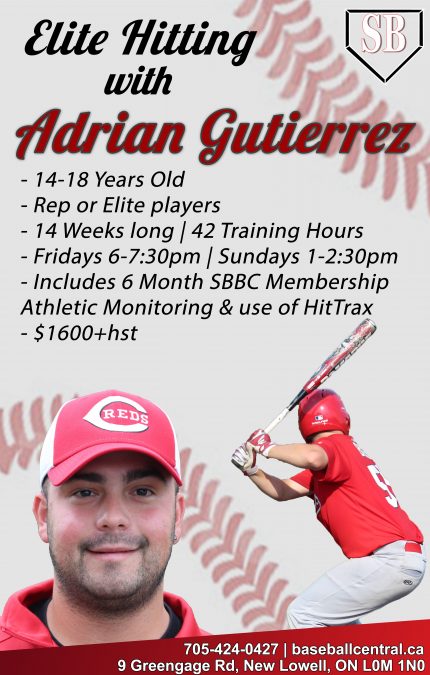 Elite Velocity
14-18 Yrs
42 Hours of Training
Fridays 7:30-9pm
Sundays 2:30-4pm
starts January 8th
Includes Athletic Monitoring, J Bands and 6month SBBC Membership
$1600+hst
Register for Elite Velocity as well and receive a 15% discount off Velocity Training
Call 705-424-0427 to register for both programs.
*Payment Plans Available*
This Velocity program is for players who want to take their skills to the next level. The elite level of training and conditioning will improve velocity greatly.