Kirby Smith
Meet Kirby, the older power hitting Smith Brother!

Kirby has been an instructor at Smith Brothers Baseball Central since its opening back in 2012. Kirby has extensive knowledge and experience in all aspects of baseball. He is also one of the co-founders, and current president, of the Central Ontario Reds Baseball Club.
Kirby's love of baseball was present from an early age when he played Rep ball as a kid for the Barrie Red Sox (currently the Barrie Bay Cats). Kirby later went on to play in the Premier Baseball League (PBLO) as a member of the Oakville Royals Baseball Club. He played there for three years and was able to travel throughout Canada and the US playing baseball at some of the highest levels of youth sport.
Kirby later went on to North Lakes College in Irving, Texas, where he played with the Blazers Baseball Team for two seasons. While in school, Kirby also played for the Melville Millionaires for one season with the Western Major Baseball League (WMBL); a college/semi-professional league is Melville Saskatchewan.
Kirby came back to Smith Brothers and the Central Ontario Reds full time in the winter of 2015, where he has been coaching and instructing baseball, working with players from 8 to 18 years old, and teaching various aspects of the game. Kirby plays first base and catcher and works here at Smith Brothers Baseball Central as a hitting, infielding and catching instructor. Kirby is instrumental in the design and content planning of our developmental programs, clinics, and private lessons at the facility.
In 2019, Kirby decided to return to Laurentian University to study Sports Psychology. In 2019, Kirby played for the Laurentian Voyageurs and was amongst the top of the team in a handful of offensive categories. Kirby has now become the Head Coach for the Laurentian Voyageurs Baseball Team and hopes to lead the team towards a successful season.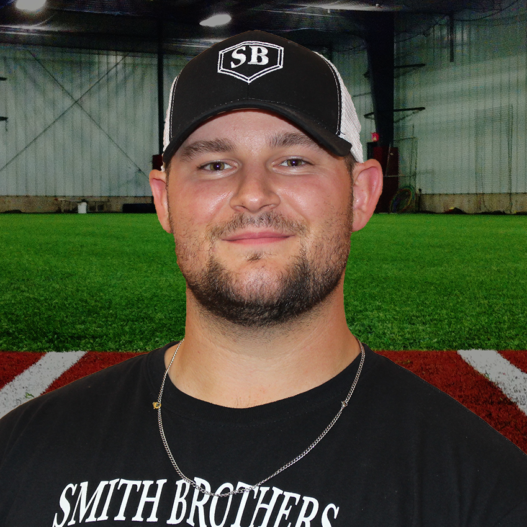 Konar Smith
Meet Konar Smith, the incredibly athletic younger Smith Brother!
Konar has completed his Degree in Exercise Science and his Masters of Athletic Training at Gannon University (NCAA Division 2 school in Pennsylvania). Konar played on their baseball team as a Gannon Knight for four seasons. In May 2020, Konar graduated from Gannon University with his Masters in Athletic Training with a 4.0 GPA.
As part of Konar's clinical training with his program, he had the opportunity to work with both the Erie Seawolves (Detroit Tigers AA affiliate team) and the Erie Otters team of the Ontario Hockey League. Konar was able to be on the bench as a student-in-training athletic trainer and work with both teams extensively throughout his clinical work.
Growing up, Konar played baseball all over Canada and the US. Konar was selected to represent Canada with the Canadian Sunbelt Junior Classic team travelling to Oklahoma in 2014. Konar played for the Oakville Royals in his 16U year and with the Ontario Terriers in his 17U and 18U years. Prior to the Royals, he played with the Barrie Red Sox organization for 10 years. In 2012, Konar was selected to play on the York Simcoe Baseball Association (YSBA) All-Star team and participated in the Ontario Summer Games.
Konar is a born leader who makes the game of baseball fun and loves passing on his knowledge to younger athletes. Konar instructs fielding, hitting, pitching, and fitness here at Smith Brothers Baseball Central. Konar is eager about baseball but even more so about fitness and wellness.
Kirk Smith
Meet Kirk Smith!
Kirk Smith is one of the owners and the President of Smith Brothers Baseball Central. Kirk has extensive experience both playing and coaching baseball and the reputation of being a fantastic coach and instructor with young players.
Kirk played baseball until he was 21 years old and then switched to coaching the game. He has attained his NCCP Baseball Coaching Certification.
Kirk has coached all levels of baseball from T-ball up to Bantam. Kirk's coaching philosophy is teaching players how to relax and be patient while learning to play the game. With his positive coaching, he has helped many players excel at their game over the years.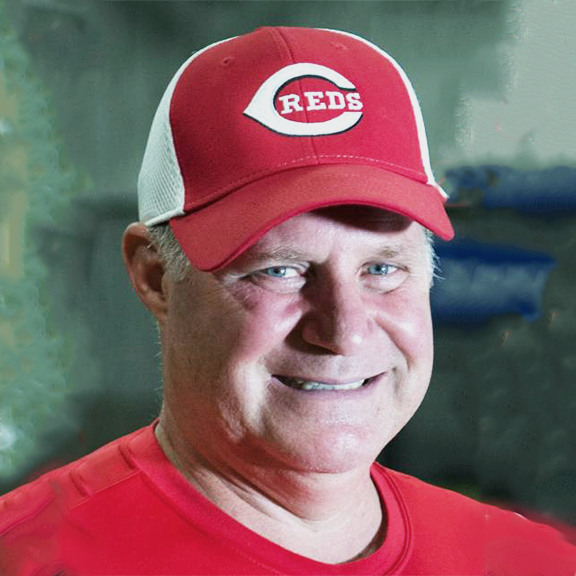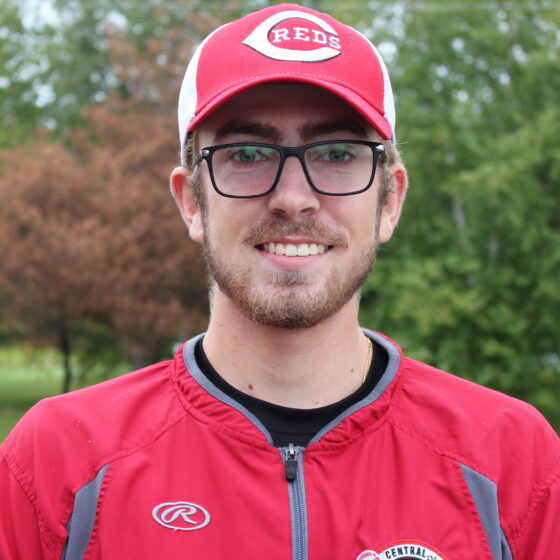 Wesley Kobelka
Meet Wesley Kobelka!
Wesley is one of our level-three instructor with Smith Brothers and a coach for the Central Ontario Reds. Wesley works primarily in the field of pitching and throwing but he also teaches fielding and hitting.
Wesley played 3 seasons for the Central Ontario Reds under Head Coach Kirby Smith and Assistant Coach David Blanch. Wesley played an instrumental role for the Reds, primarily serving as an ace pitcher. Wesley was recruited to play baseball for Concordia University in Montreal, Quebec before he decided to return to high school for a victory lap. He is now currently completing the HVAC program through Georgian College.
Wesley has continued playing baseball even after his minor baseball career. He currently plays with the Ivy Rangers during the summer alongside Smith Brothers Baseball staff member, Kirby Smith.
Wesley completed the Smith Brothers Coaching Mentorship program in the summer of 2019 lead by coach Kirby Smith.
Wesley is an upbeat, energetic coach, always finding ways to keep the material informative and fun for his students. Wesley has a natural feel for coaching and continues to get outstanding reviews.
Zach Christie
Meet Zach Christie!
Zach is currently attending Brock University for his undergraduate degree. Prior to attending university, he played for the Ontario Terriers for three seasons. Zach's baseball career started at the age of three, playing T-Ball. Since the facility first opened, Zach has been in many Smith Brothers Baseball Central programs, so he knows what the programming is all about!
Zach's playing history includes playing for the Angus Avengers, Ivy Rangers Select, 14U Central Ontario Reds, 16U Sudbury Voyageurs, and finally the Ontario Terriers where he played until his 18U year.
Zach's most significant accomplishment to date was having the opportunity to play for the Prep Baseball Report (PBR) Junior Future Games representing Team Canada!
Zach completed the Smith Brothers Coaching Mentorship program in the summer of 2019 lead by coach Kirby Smith.
Zach was an assistant coach for the Central Ontario Reds 11U Developmental team and also helped coach the 12U team during their winter training until 2022. Zach looks forward to being an assistant coach for the 2023 13U Central Ontario Reds team. Zach is great with the young athletes and loves to share his knowledge with them.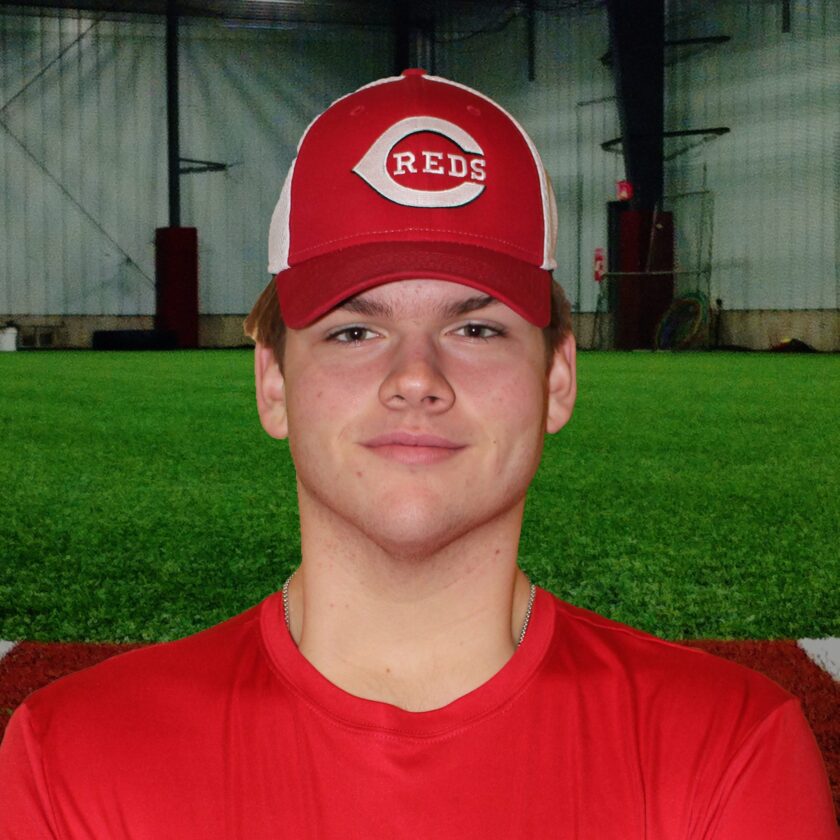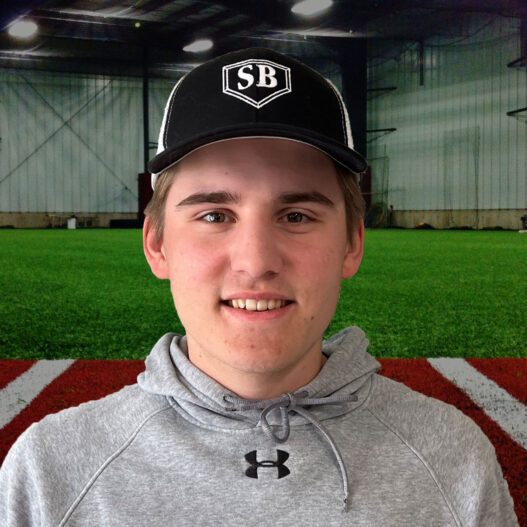 Wesley Knott
Meet Wesley Knott!
Wesley Knott is a Level 1 instructor here at Smith Brothers. Wesley currently attends Eastview Secondary School and plays for the 16U Ontario Astros Team. He has played for the Astros for the past two seasons. Prior to playing for the Astros, Wesley played for the Central Ontario Reds for four years. For his current team, Wesley plays shortstop and frequently pitches.
In November 2022, Wesley completed the Smith Brothers Baseball Mentorship Program with President and Head of Baseball Development, Kirby Smith. Since completing this program, Wesley has taught various clinics and lessons to Smith Brothers clients.
Currently, Wesley's biggest baseball accomplishment to date, came this year, getting his first college win as a high school student.
Wesley is eager and ready to help any client meet their baseball goals, because his favourite thing about teaching is watching the progress his clients make throughout their training. Whether its infielding, pitching or hitting, Wesley is ready to help any client get to the next level.
Noah Durance
Meet Noah Durance!
Noah is a level one instructor at Smith Brothers Baseball. Noah is a former Central Ontario Reds player, having played 3 seasons with the Reds before transitioning to play for the Titans Baseball Club. Noah is a starting pitcher for his 17U team.
In November 2022, Noah completed the Smith Brothers Baseball Mentorship Program taught by President and Head of Baseball Development, Kirby Smith. Noah enjoys teaching pitching/throwing mechanics and proper mobility training to his clients. He also teaches fielding and hitting.
Noah has a passion for baseball and is proud to have pitched a no hitter last season! Noah's passion translates to all his clients. His favourite part about coaching is the passion his players bring to session. He loves seeing all his client WANT to get better and succeed in their young baseball careers.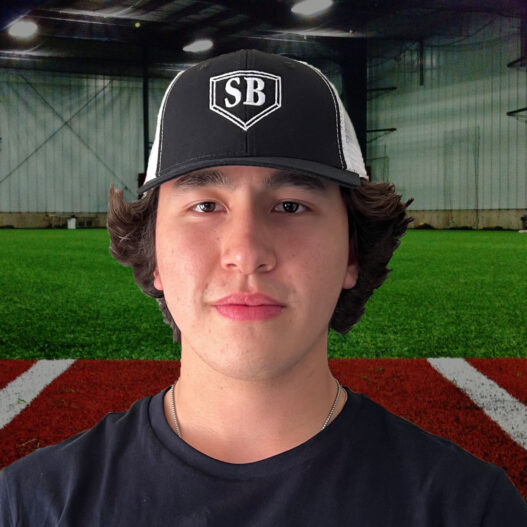 Ty Vecchio
Meet Ty Vecchio!
Ty Vecchio is a Level One instructor here at Smith Brothers. During lessons, Ty mainly teaches hitting and fielding, but can work in the areas of pitching and catching as well.
Ty has played baseball since he was a young kid, starting out with the Collingwood Minor Baseball Club before playing for the Central Ontario Reds 14U and 15U teams. After playing for the Reds, Ty moved onto play for the Titans Baseball Club, where he has played the last two seasons. Ty has played all positions on the field, and is currently a starting centre fielder for his team. Last year, Ty was the MVP of the Titans 15U team
In November 2022, Ty completed the Smith Brothers Baseball Mentorship Program taught by President and Head of Baseball Development, Kirby Smith. Upon completion of the Mentorship Program, Ty has been teaching lessons where he has enjoyed sharing his love of the game and helping kids to improve in all their baseball skills.
Debbie Clum
Meet Debbie Clum, Smith Brothers Baseball's golf instructor.
Debbie runs golf clinics for seniors and beginners, private golf lessons and works with all drop in golfers on fine tuning their swing. Debbie has been with us since January 2013.
Debbie has her Bachelor of Science in Physical Education. Debbie taught professionally at Mad River Golf Club for 26+ years before semi-retiring and teaching at Duntroon Highlands. Debbie was a teaching professional at Black Diamond in Florida for five winters, and prior to Black Diamond she was the Assistant Director of the Rina Ritson Golf School in Florida.
Debbie played in the Future Tours in Florida, the European Tour and the Asian Tour. Debbie was low Club Professional in the Canadian Women's Championship and shot low round in the Ladies British Open. She is a member of the Canadian Professional Golfers Association.
We are proud to have Debbie as part of our team.  Come out and meet her today.