Sign Up Now!
Capitalize on this amazing opportunity to showcase your talents to scouts at our 6th Annual Winter Showcase!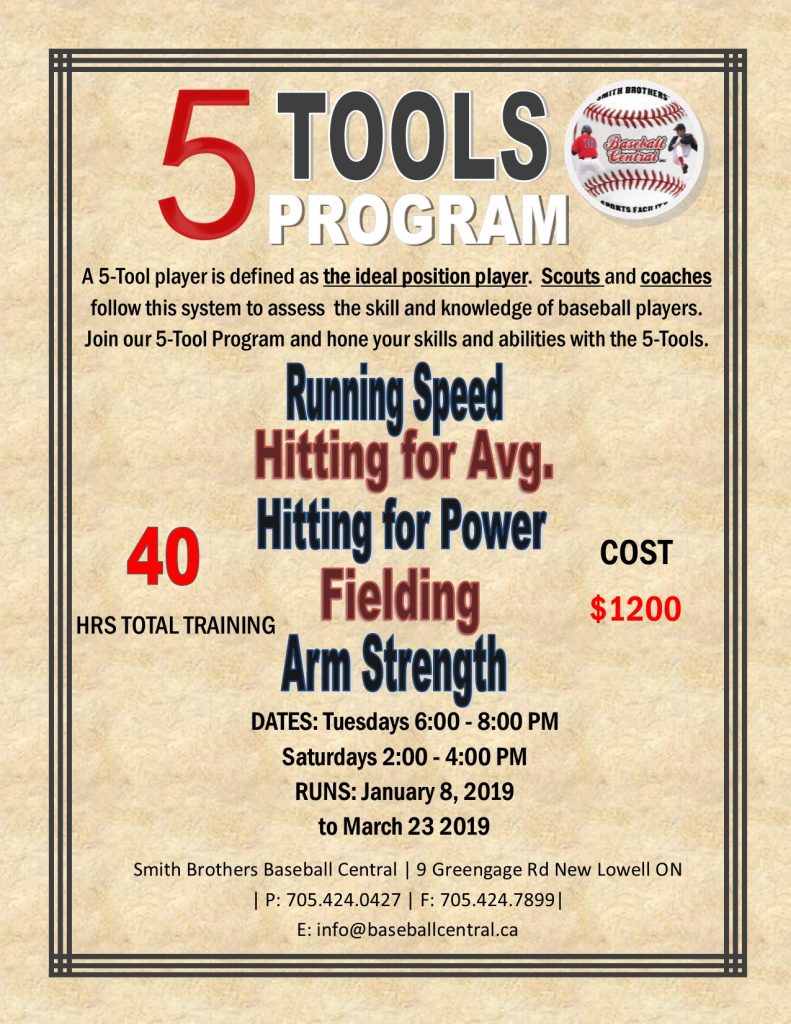 Don't miss out on a great opportunity to improve your skills this Winter!
The Dream for Smith Brothers began as a family dream of Kirk and Kelly Smith,  was quickly embraced by community of baseball lovers. When Kirk and Kelly had the dream to build this indoor baseball training facility, it was not just for their two boys. They had all the players that they have come to know and love over the years in mind as well. They want to see all baseball players at all ages have an opportunity to grow and step up their game to the next level and they want to help players with their developmental training.
Everyone always asks "who are the Smith Brothers", well they are Kirk and Kelly's two boys Kirby and Konar.
We are a family run business who's heart and soul is devoted to developing young baseball players and assisting them to step up their game to the next level building confidence and character.
We have great programs at affordable prices with a motivated team that cares about you and your child.  We make good baseball players great!
WINTER DEVELOPMENTAL
PROGRAMS
For dedicated baseball players (aged 9 – 18) willing to commit to stepping up to the next level. Quality instruction, guidance and mentoring leading to an increased knowledge of the game. Train all aspects of baseball, fitness, nutrition and mental performance from November to April. Each player will receive a membership to Smith Brothers Baseball Central for use of the facility during member hours for the duration of the program.
Make the most of the off-season! Fall clinics have just begun but you can still sign up for winter clinics for the new year. Winter clinics start the week of January 14th and run for 8 weeks. Each of our clinics are designed to develop the necessary Baseball skills to be able to succeed in the game.
Make the most of the Summer Season! At Smith Brothers we have Summer Camps running almost every week of the Summer! With High Performance camps, All Sport Camps, and more, we have the camp for you!
PRIVATE OR SEMI PRIVATE LESSONS
Train with a pro. Try one-on-one training or learn with a group of friends. Inquire about our special package rates. Contact us for a private or semi-private training quote.
Elite Baseball teams for 10-18 yr old ball players. Gain access to our quality coaching staff, personalized baseball/fitness training, playing Baseball games in the U.S. and more.
Keep your kids in the game throughout the year with our indoor baseball league. Our qualified instructors will coach games and build skills development during practices.
Meet our expert training staff.
``Andrew seems much more confident at the plate. He bunted perfectly on Saturday and, with the help of an over-throw at first, turned it in to a home run! I am so glad that I called and guys were able to fit him in.``
— JUDI
``Can you kindly let Kirby and Konar know that my son got the MVP for one of the games in his Brantford Tournament this past weekend``
— LISA
``My son has made the select team! He worked so hard during the 3 tryouts and did exactly what Coach Konar taught him – be confident , not rush the game and have fun!``
— MARGARET
``I just played my first game with Barrie tonight and I wanted you to know that my first at bat I hit a home run. It was a low long line drive deep into left field. Thank you for everything you have taught me Coach Doug.``
– ETHAN
© Smith Brothers Baseball Central 2016. All Rights Reserved